"N-Nitrosamines: Chemistry and Risk Assessment in Formulated Products", virtual presentation at the Nitrosamines Workshop, hosted by Treffen, Oct. 21 (2020).
"Predictability of Forced Degradation Studies for Real World Stability", International Pharmaceutical Academy, Virtual Stability Program Conference, Oct. 21 (2020).
"Shining Some Light into the ICH Q1B Guideline on Photostablity", International Pharmaceutical Academy, Virtual Stability Program Conference, Oct. 21 (2020).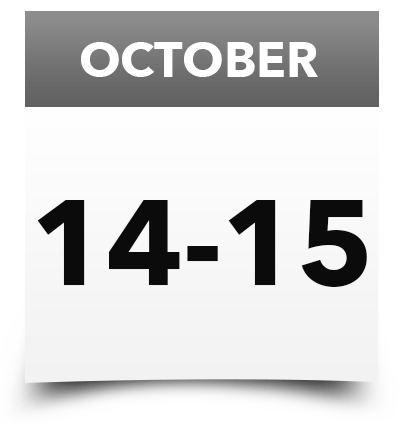 October 14th-15th 2019
Renaissance Amsterdam Hotel
Kattengat 1, 1012 SZ Amsterdam
Netherlands
June 19th, 2019
Hyatt Regency, Princeton, New Jersey
Science of Stability Conference
The Science of Stability Conference will expose attendees to the latest discoveries and innovations in the science of stability across different industries including pharmaceuticals, generics, nutraceuticals, Over-the-Counter (OTC) and consumer products. This is a must-attend program for anyone interested in accelerated aging, degradation chemistry and stability.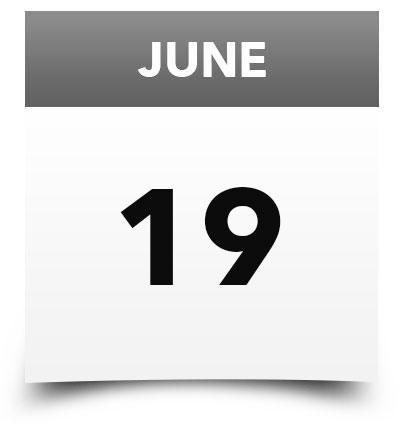 June 19th, 2019
Hyatt Regency, Princeton, New Jersey

Pharmaceutical Impurities Symposium
Learn about advances in the analysis of pharmaceutical impurities
June 19, 2019 | 9:30 am – 4:00 pm | Hyatt Regency, Princeton, New Jersey
Seating is limited at this one day workshop. Reserve your space today!
Join LGC Standards for a one day pharmaceutical impurities workshop where experts will discuss:
The role of reference standards in pharmaceutical analysis
The origin of pharmaceutical impurities
Practical method development and considerations for determining impurities
Relative response factors and impurity reference standards
The chemistry of drug degradation
Forced degradation studies for stability-indicating method development
Analyzing elemental impurities in pharmaceuticals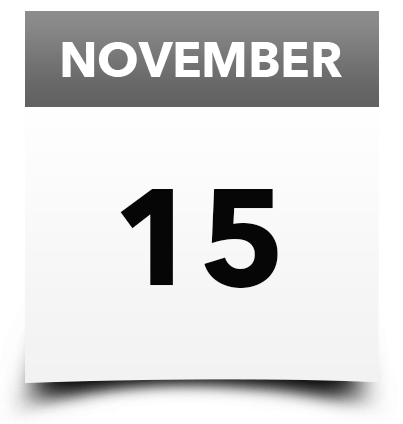 November 15th, 2018
Webinar
SPEEDING DRUG DEVELOPMENT THROUGH STATE-OF-THE-ART IMPURITY CONTROL STRATEGIES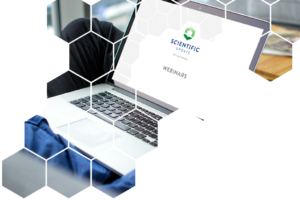 Development and implementation of impurity control strategies is a complicated, yet critical process necessary to ensure overall pharmaceutical product quality and patient safety. Existing guidelines for control of new impurities in drug substances and new drug products (ICH Q3A/Q3B, USP Chapters <476> & <1086>) apply to commercial products or products in late-stage clinical development (Phase 3). In addition, guidance for mutagenic impurities (ICH M7), which covers early clinical development through commercialization, is a relatively new guideline and questions regarding its implementation remain. The lack of regulatory guidance regarding impurity controls at early stages of clinical development (prior to Phase 3) provides both questions and opportunities for the development of effective control strategies.
This talk will focus on risk-based, chemistry-driven approaches to speeding the development of organic impurity control strategies throughout clinical development. Relevant examples and references will be provided.
This FREE webinar is sponsored by our Platinum Partners Regis Technologies, Inc and will be presented by Dr  Steven Baertschi, Baertschi Consulting, LLC .
3.00  pm   (UK)
4.00 pm    (Central Europe)
10.00 am  (New York)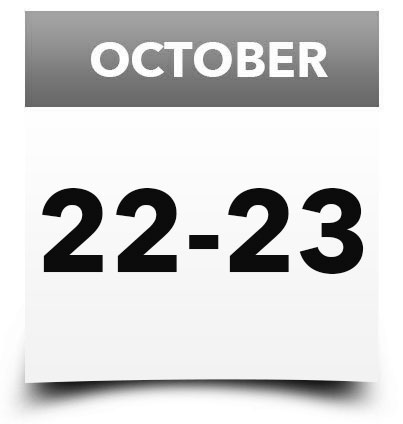 October 22nd – 23rd, 2018
Boston, Massachusetts

Science of Stability – 4th Annual Conference 2018
The conference will expose attendees to the latest discoveries and innovations in the science of stability across different industries including pharmaceuticals, generics, nutraceuticals, OTCs and consumer products. This is a must-attend program for everyone interested in accelerated aging, degradation chemistry and stability. Do not miss your opportunity, reserve your seat today! 
To submit a speaker abstract for the SOS 2018 Boston conference, or to receive sponsorship and exhibitor information please contact sos@stabilityconference.com 
May 24th-25th, 2018
Brasilia Palace Hotel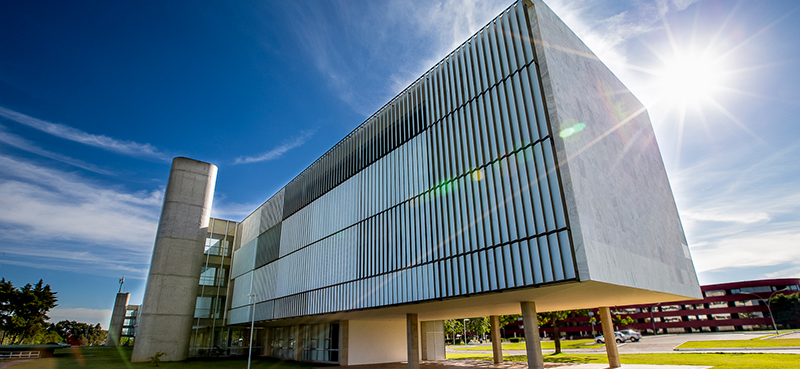 2018 Pharmaceutical Industry and Regulators Symposium
Join Lhasa Limited, representatives from the pharmaceutical industry, and regulators from ANVISA, at Brasilia Palace in Brasilia for a day and a half free event. The interactive symposium will take place on the 24th and 25th of May 2018, and will provide a platform for discussion between industry and regulators on hot topics such as ICH M7, ICH Q3B and ICH Q3D. New science and technologies being used to meet the emerging guidance set by regulators will be discussed, along with advice and guidance on applying expert review assessments of in-silico tools used in regulatory submissions.
This event will offer a great opportunity for like-minded scientists to network, as well as offering the opportunity to meet with regulators from ANVISA. If you wish to broaden your knowledge on key regulations such as ICH M7 for genotoxic impurities, ICH Q3D for elemental impurities in pharmaceutical excipients and RDC 53 for degradation, as well as learning more about how in-silico tools can support your risk assessment, feel free to join us!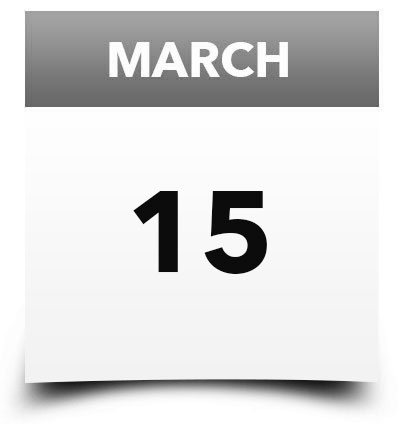 March 15th, 2018
Waters Corporation District Office, 18271 McDurmott E, Suite D, Irvine, CA 92614
Drug Stability Testing: Destroying Drugs for the Purpose of Bringing Them to Market
Presented by: Steven Baertschi, Ph. D., Baertschi Consulting LLC
Thursday, March 15, 2018 at 6:00 PM
Waters Corporation District Office, 18271 McDurmott E, Suite D, Irvine, CA 92614
Agenda:
6:00-6:30 PM Check-In and Networking
6:30-7:15 PM Dinner
7:15-8:30 PM Presentation and Discussion
Registration: Please register by March 12, 2018 using link below:
Attendance is by pre-registration only – no walk-ins please.
Registration fee includes dinner and presentation.
Working Professional (includes consultants) – $40
Working Professional/AAPS member – $35
Student (full-time)/ Retired/ Unemployed (no consultants) – $15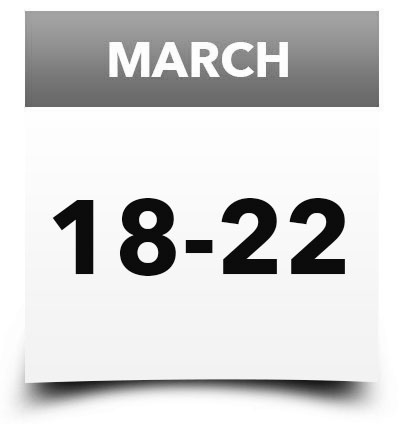 March 18th–22nd, 2018
New Orleans, LA
ACS National Meeting & Expo
ACS National Meetings are where chemistry professionals meet to share ideas and advance scientific and technical knowledge. By attracting thousands of chemical professionals, the meeting provides excellent opportunities for sharing your passion for chemistry, connecting with the world's largest scientific society, and advancing your career in this ever-changing global economy.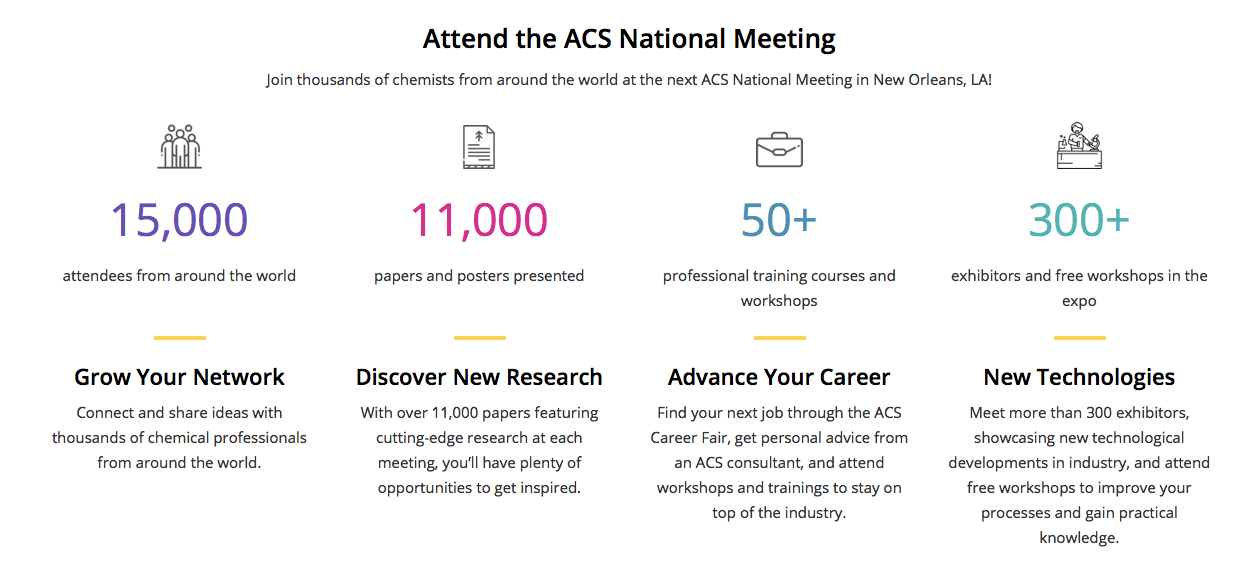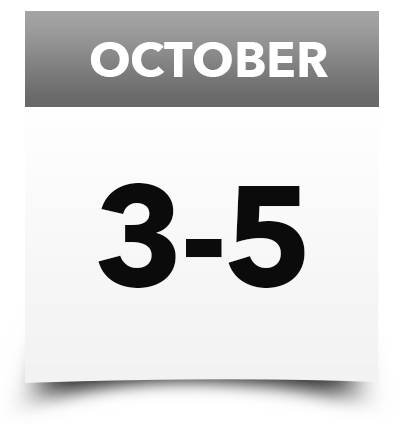 October 3rd–5th, 2017
Crowne Plaza Dublin – Blanchardstown
2017 Science of Stability Conference
FreeThink Technologies, Inc. and our European partner, Cuspor Ltd. invite you to join the world's leading stability authorities for the 3rd annual. SOS 2017 will cover the latest scientific research in the areas of stability degradation mechanisms and operations.
Previous Topics Have Included:
– Accelerated stability modeling                – Degradation mechanisms
– Stability of amorphous drug forms             – Packaging selection
Dates: Tuesday, 3 October through Thursday, 5 October 2017
Venue: Crowne Plaza Blanchardstown Town Centre Dublin – 15, Ireland
Want to Learn More?
Join our mail list to receive details on SOS 2017 as they become available. Speaker Opportunities and Vendor Sponsorships. Please contact Patricia Lynch at patricia@cuspor.com

Hilton Washington DC/Rockville Hotel & Executive Meeting Center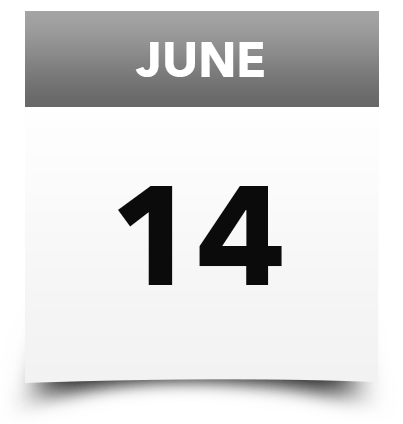 June 14, 2017
SOTAX Corporation – Westborough, MA
Impurities Profile Management in the Pharmaceutical Product Life Cycle
Impurities in pharmaceutical products are facts of life, and efforts to understand their origins and safety thresholds take place at every step of the product development and commercial lifecycle. From degragants in drug substance, to matrix-related impurities in drug product, to contaminants introduced in manufacturing or packaging; impurities find their way into products by many means. Identifying their source, class, structure, analytical response, potential for toxicity, requires every tool the analytical chemist can bring to bear. In addition, recent regulatory changes have placed renewed focus on extractable and leachable impurities, stability studies, and elemental impurities – and these have created even more technical challenges for the industry.
Participants in this seminar will:
Understand the ICH guidance and USP regulations associated with product manufacture and impurities

Understand basic methodology for identifying related substance vs. exogenous impurities

Associate impurity characterization with the product development timeline in a phase-appropriate way

Learn about newer analytical technologies and their impact on impurity study

Develop a holistic understanding of impurity management across the product development life cycle
Dates: June 14, 2017
Venue: SOTAX Corporation 2400 Computer Dr., Westborough, MA 01581, USA
Want to Learn More?
IPA, an AAPS Company strives to better serve you. We look forward to your ideas, suggestions and comments. You can reach us at:
International Pharmaceutical Academy (IPA), An AAPS Company
420 Highway #7 East, Box 82022
Richmond Hill, Ontario
Canada L4B 3K0
Tel: 416-410-7402
Fax: 1-888-236-5480
General Enquiry: enquiry@ipacanada.com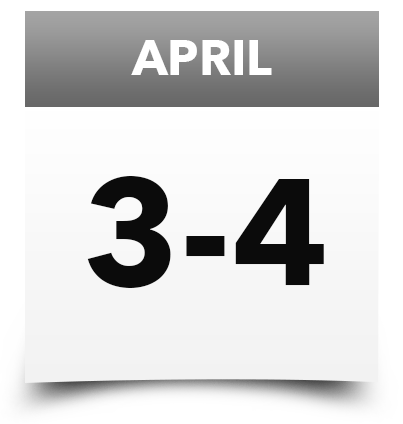 April 3rd–4th, 2017
 Hilton Washington, D.C./Rockville Hotel and Executive Meeting Center
AAPS Workshop on Stability Challenges
Not Addressed By Harmonized Guidance
Goals and Objectives
A number of stability studies are undertaken during drug development and in support of commercial distribution that are not addressed in the International Conference on Harmonisation (ICH) Quality documents. Examples include studies to assess the impact of temperature excursions during distribution, in-use stability studies to establish use periods for product after opening, holding of bulk drug substance and drug product, freeze/thaw studies for biologics, semi-solids, and liquids, microbiological quality of drug products after penetration of the container system for dose preparation prior to patient administration, photostability studies of light-sensitive products, and developing stability indicating methods for biologics. The challenges to establish meaningful studies are not only technical/scientific but also require an understanding of how products are distributed throughout the supply chain as well as the regulatory expectations for demonstrating the product is delivered to patients without any change as it may relate to the safety or effectiveness.
This interactive workshop will focus on challenges and successes of addressing stability concerns affecting real world development, manufacturing, distribution, and use of drug substances and products for which no harmonized guidance exists.
Expected Outcomes
Learn from industry experts on their experience and recommendations to meet stability challenges that are not addressed by ICH stability guidelines during product development and life-cycle management.
Share best practices and solutions with a network of pharmaceutical scientists who are facing similar challenges through discussion of real world examples.
Engage in face-to-face discussion with members of regulatory agencies to explore opportunities to align on more effective ways to address stability concerns through science and risk-based approaches.
Who Should Attend
Experienced pharmaceutical scientists and authorities responsible for marketing authorization decisions for human medicinal products.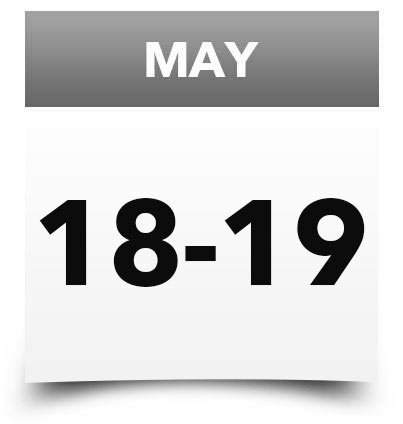 May 18th-19th, 2016

1743 West Nursery Road
Linthicum, MD 21090
The Pharmaceutical Industry's Challenges and Steps toward Ensuring Drug Quality
A forum presented by Waters and sponsored by the University of Maryland School of Pharmacy.
Managing product quality factors throughout the development and post-commercialization lifecycle of the final drug product is critical to assuring patient safety. Stringent regulatory oversight and industry collaborations have improved product quality through new ICH guidelines, updated testing methods, and an emphasis on adopting new technologies. Regulatory warning letters citing data integrity and control of impurities illustrate current focal areas.
We will bring together stakeholders and key thought leaders from the all phases of the pharmaceutical industry, as well as regulatory and standard-setting agencies to discuss the expectations of delivering high quality and authentic drug products. The program will include keynote addresses from industry and regulatory leaders coupled with interactive discussions. Four primary topics will be addressed in sessions led by subject matter experts:
  'Compliance' – Recent regulatory initiatives and their impact on industry
  'Safeguarding Quality' – Sharing regulatory guidance interpretations and drug development tactics
  'Harmonization' – Strategic partnerships and globalization strategies
  'Emerging Technologies' – Identifying and deploying new approaches and process improvements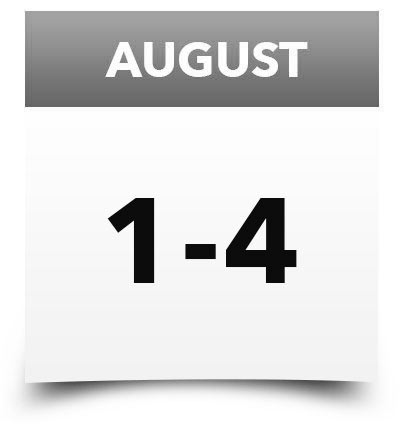 Predicting, Assessing, and Controlling Mutagenic Impurities from Degradation
56th Annual Pharmaceutical Analysis Land O'Lakes Conference, Aug 1-4, 2016.  Fluno Center, UW-Madison Campus, Madison, WI.
The Land O' Lakes Conference on Pharmaceutical Analysis is well-recognized as one of the premier teaching conferences for employees of the pharmaceutical industry.  Attendees are primarily from the pharmaceutical industry (worldwide) but also include those affiliated with governmental agencies as well as academia.
In this conference, attendees will be able to:
Understand the intent and criteria of the ICH M7 Guideline on the assessment and control of DNA reactive impurities
Learn about the most recent advances in the detection of low level impurities in pharmaceutical formulations and active pharmaceutical ingredients
Hear from industry and excipient suppliers on the testing of products and excipients for metals and gain understanding of the ICH Q3D guidance on elemental impurities
Listen to experts discuss challenges in the fields of extractables and leachables, extraneous matter, and quality metrics
Discuss challenges that companies have had in filing products in global markets with industry experts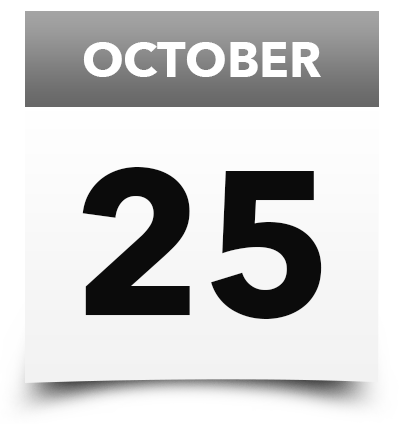 AAPS National Meeting:  "Assessment and Control of Mutagenic Impurities In Pharmaceutical Products – Implementation of ICH M7 Guideline"
Short Course Session, Sunday, October 25, 2015 from 8:00 am – 04:00 pm at the 2015 AAPS Annual Meeting and Exposition.

Presentation by Steve Baertschi will be given at the short course, entitled: "Mutagenic Degradation Products: Risk Assessment and Control".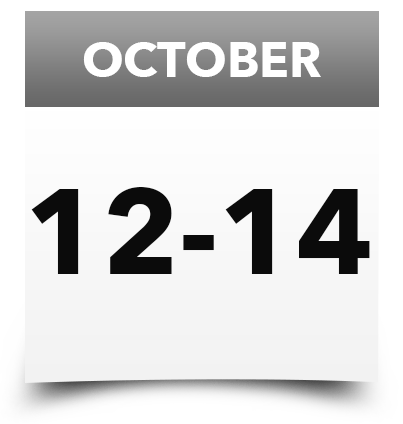 The Science of Stability Conference
Establishing and improving the shelf-life of pharmaceuticals, nutraceuticals and other consumer goods is critical for taking product development to the next level.
Despite this, fundamental aspects of Stability Science still remain mysterious to many. Join us to learn about the very latest findings from Industry and Academia.
While most Stability Conferences focus on regulations and requirements; here at SOS-2015 "It's all about the Science."
For more information about the program, see https://www.stabilityconference.com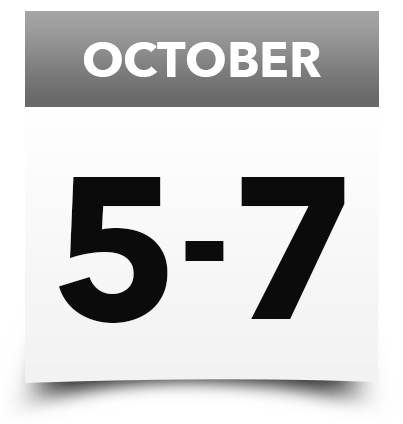 APS Photostability 2015
About the APS National Meeting
In this International Year of Light 2015, the APS is particularly pleased to be presenting this event, which will comprise a one-day workshop and a two-day conference.
The course will be suitable for those who are new to the topic of pharmaceutical photostability and photostability testing and also for those who wish to brush up on the basic concepts prior to the PPS'015 conference that will follow it.
The course will cover the following topics and will include opportunities to discuss the application of the concepts presented to the attendees own situations and also to network with practitioners in the field
Fundamentals of Photochemistry
Kinetics and Mechanisms of Photodegradation
Practical exercise to cement concepts led by experts in the field
The ICH guideline on Photostability testing and sample presentation
Requirements of Irradiation Chambers
Measurement of Light: Radiometry, Photometry, Actinometry
The impact of excipients and packaging components on photostability
Photostabilisation of drugs
The business of the day will conclude with a 'brains trust' where participants can bring issues to a panel of experts in the field. This will be followed by a drinks reception for all participants of course and conference.
The course will be presented by a panel of experts in the field of photostability and photostability testing from both academia and industry including Prof Hanne Tønnesen, Dr Steve Baertschi, Dr Allen Templeton, Dr Gregory Sluggett, David Clapham and Dr Leonardo Allain.
The conference will consist of four ½ day sessions focused on specific aspects of the field with a mix of invited speakers and submitted presentations supported by a poster session.  These sessions will allow an in depth consideration of each topic.  In addition each day will include a breakout session facilitated by an expert leader where delegates can provide input to various topics that require discussion by the photochemistry/photostability community.
 For more information about the program, see https://www.apsgb.co.uk/Events/20151005/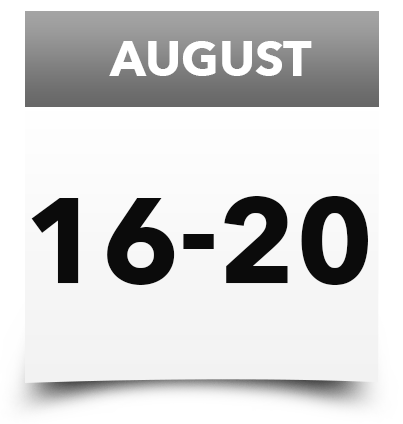 ACS National Meeting
Presentation by Steve Baertschi to be given August 16-20 at the National Meeting of the American Chemical Society, Boston, MA. Predictability of forced degradation studies for real world stability.  1:30 pm, Aug 16th, in the ANYL Symposium: Forced Degradations in Pharmaceutical Industry; Pacific Ballroom F, Renaissance Boston Waterfront.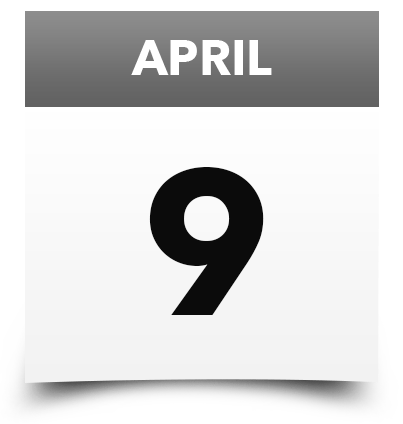 Thursday, April 9, 2015 12:30 pm–2:00 pm EDT
 "Webinar was recently highlighted in the AAPS Newsmagazine July 2015 edition, p. 20-21, "Filling Gaps in Photostability Guidelines".  An archived version of the webinar can be accessed at: www.aaps.org/webinars."